INTRODUCTION
As the second most popular type of flooring after ceramic, porcelain tiles provide many benefits to property owners. Porcelain tiles go through similar manufacturing processes as ceramics where manufacturers use clay and other natural materials to make the tiles and subsequently fire them in a kiln to create specific-shaped stones. This particular type of flooring provides property owners with the opportunity to have a resistant, durable, and reliable floor installed in their home or business premises.
FEATURES
Finishing

Glazed (more durable, wear and tear), or Unglazed

Suitability

Suitable for kitchens and bathrooms where moisture is ever-present
High traffic area; living room, dining room

Consistent colour from top to bottom of the tile.
Floor Tiles STRUCTURE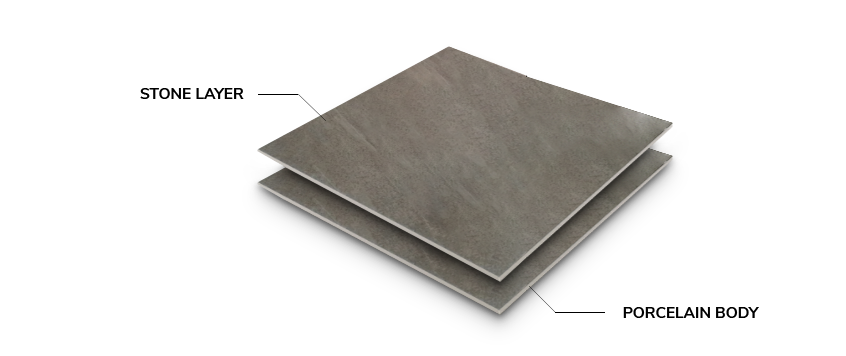 ADVANTAGES
Water-resistant
Long-wearing
Durable
Stain-resistant
Spill-resistant
Moisture-resistant
Scratch-resistant
Aesthetic
Fire-resistant
Easy to clean (no polishing, waxing or sealing)
SPECIFICATIONS
Dimension
Surface Finishing
Surface Treatment
Suitable Area

300 – 800 mm (L)
150 – 600 mm (W)
8 – 9 mm (T)

All residential
Light Commercial
Moderate Commercial
SERVICES
FLOOR DEPOT aims to become a comprehensive flooring provider who is able to deliver end-to-end service to customers. From professional consultation to selling of flooring-related accessories, we have it all. Our pre-consultation service includes on-site measurement, on-site consultation, floor planning and product recommendation based on site suitability. A dedicated sales consultant will be assigned to guide customers through this process. We are also known for our first-class after-sales service – we conduct a thorough site inspection upon installation and all our products and services are covered by warranty.